Spinach Muffins: an easy way to get your kid to eat more veggies!
Does your kid struggle to eat vegetables? These flower-shaped spinach muffins might just be the solution for that! They're not only a beautiful vibrant shade of green, but they are also super tasty and easily customizable: you can add bananas and other fruits for extra vitamins, or chocolate chips for added deliciousness!
Ingredients
The ingredients are simple, just like the process:
Self-rising flour (350g)
Fresh spinach (250g)
Sunflower oil (100ml)
Sugar (200 g)
Vanilla extract
Eggs (3)
---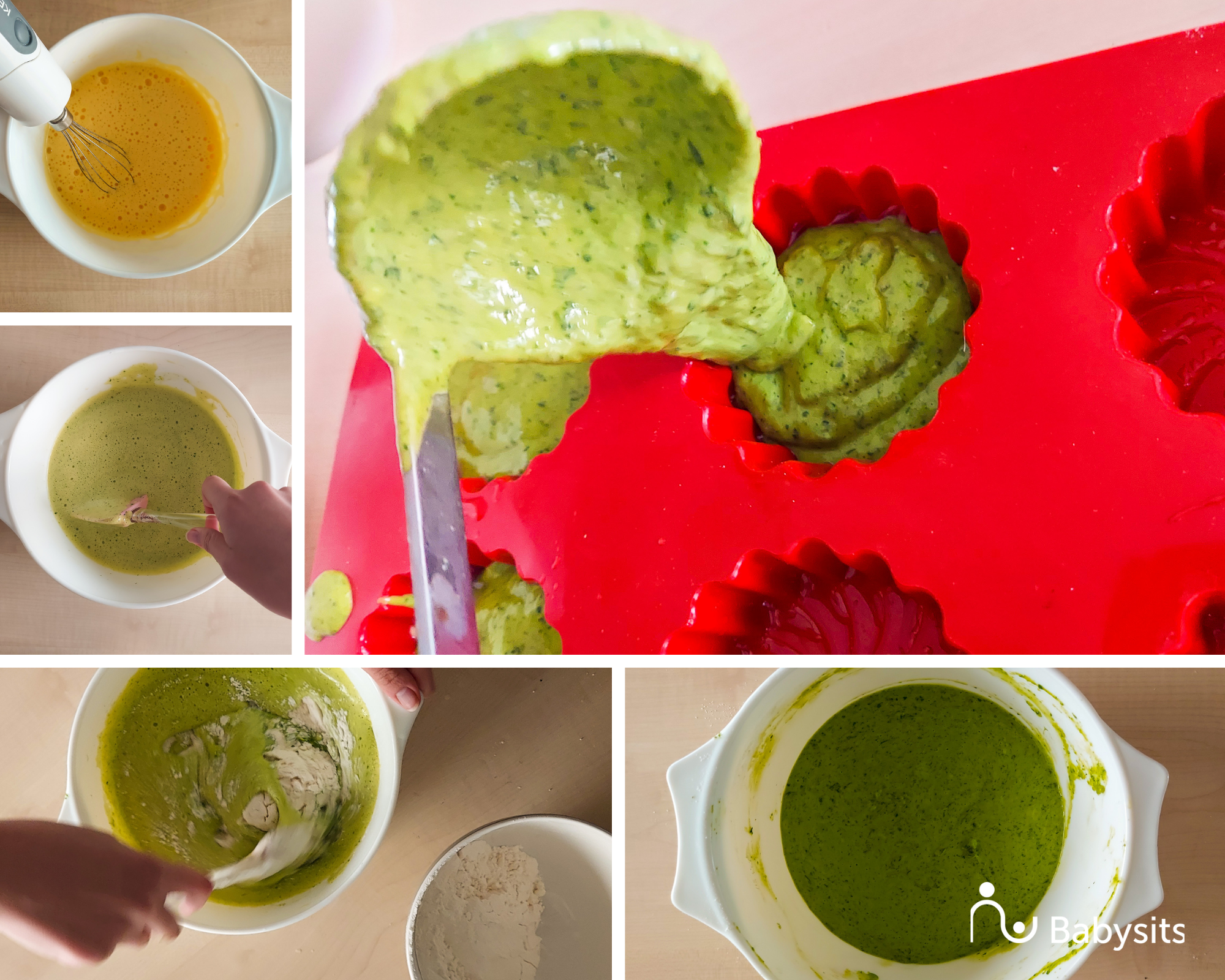 Step 1
Wisk the eggs with the sugar and vanilla extract until foamy. Dip the spinach in boiling water for about one minute, drain and blend, and finally add to the egg mixture.
Step 2
Add the sunflower oil. Sift the flour and slowly mix it with the rest until you reach a pancake-like consistency.
Step 3
Take a ladle or a spoon and divide the mixture into generously oiled muffin moulds.
Step 4
Bake in a preheated oven at 180°C for about 15 minutes or until brown on the outside.
Step 5
Wait until cool and sprinkle powdered sugar on top. Enjoy!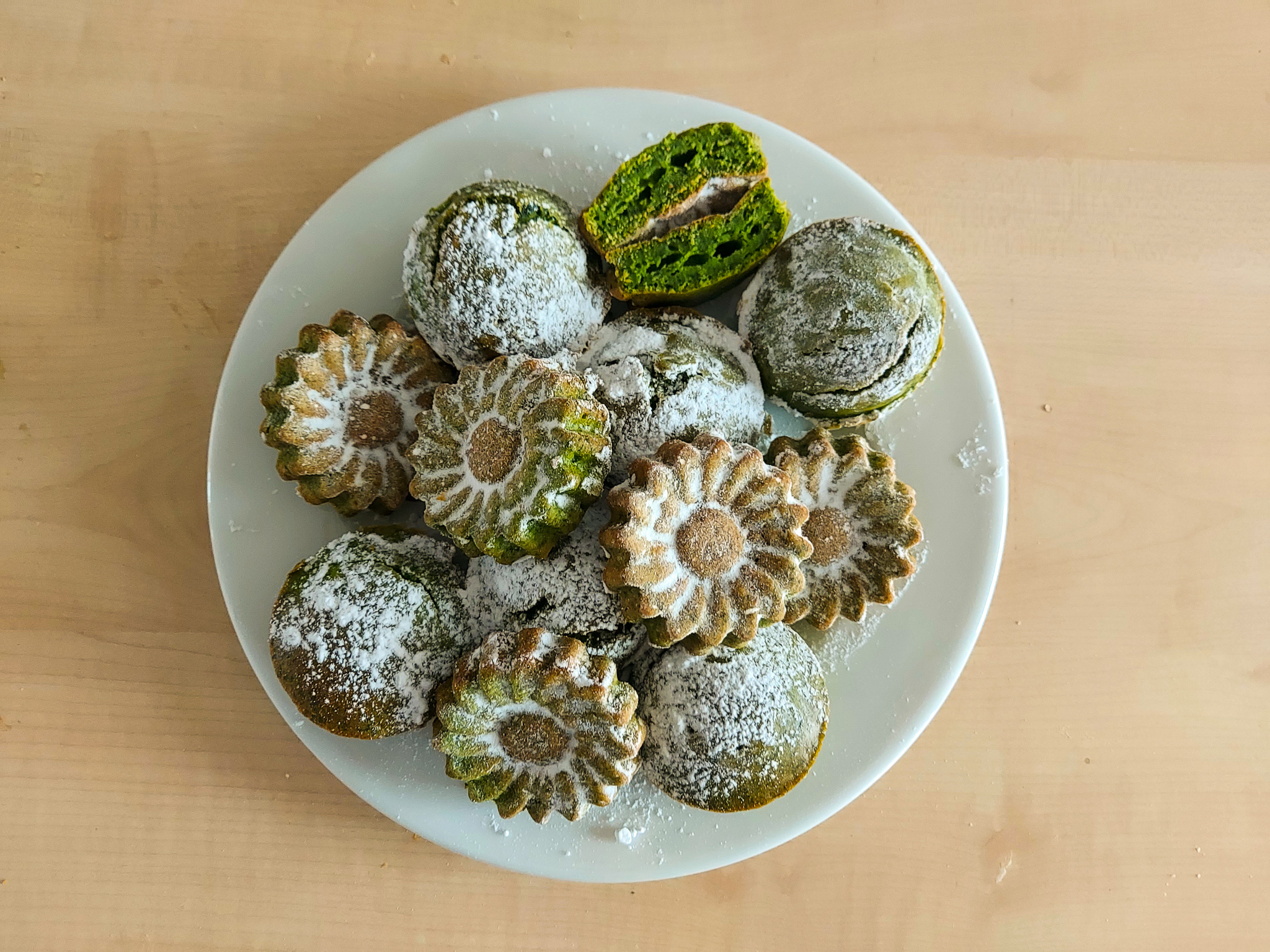 Looking for more recipes to make with your kids? Check our our recipe section!
Join the Babysitting Community!