Trust is the key to making it work
When finding a babysitter or a babysitting job, nothing is more important than trust and safety. Therefore, the whole Babysits community needs to work together to ensure the best experience on the platform. Here is a summary of the most important steps Babysits takes and which measures you can take:
Babysits Trust & Safety Measures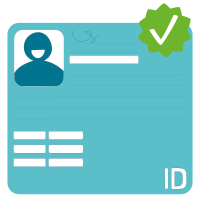 Government ID Verification
Users can verify their identity by providing an official ID (e.g. passport, ID card, driver's license, etc.).
Criminal record check
We want you to be confident that people on Babysits are trustworthy. One way we do that is by having users in the New Zealand provide a "Criminal Record check".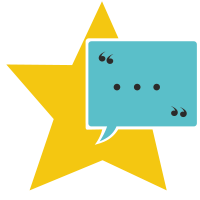 Reviews and References
Learn more about babysitters and parents by reading what other community members have said about them via references and reviews.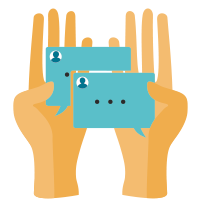 Secure Messaging
Benefit from our messaging service where you can rely on our automated screening to detect fraud and suspicious behavior.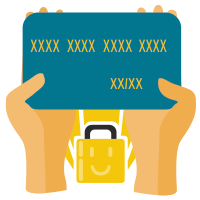 Secure Payments
We use a secure payment system that never shares any of your credit card or bank account details with others. Paying through Babysits is cashless, convenient, and keeps your details safe and secure.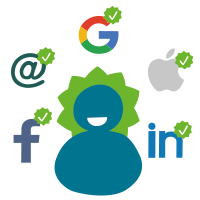 Profile Verifications
Babysitters and parents can verify their profile with their email address, phone number and by connecting other online profiles. Check the user's profile to see what information they have verified.
Community Standards
Babysits has a set of community standards we expect all members to follow. All members agree to the community standards and terms of service when they sign up for the platform.
What you can do to make your experience safe
At Babysits we believe in giving you the authority to make your own decisions. Here are some tips to ensure you have a safe experience while using our platform:
Communicate through Babysits
Use the Babysits messaging service with its automated screening, which detects fraud and suspicious behavior. Never include contact information in your profile description.
Plan your bookings through Babysits
Use bookings to have a clear overview of upcoming and past bookings as well as agreed upon babysitting rates and details.
Pay on Babysits
Paying through Babysits is simple, safe and highly recommended. We use a cashless, convenient and secure payment system that never shares your details with others.
Inspect profiles and users carefully
Be cautious when dealing with profiles that have poor descriptions, no specific preferences, or behave suspiciously. Let us know via the report button on their profile.
Keep personal information secret
Never share personal ID documents, your address, email, phone number, or financial information with those you meet online.
Have an introductory meeting prior to the first appointment
Always meet in-person at a public place before scheduling your first babysitting appointment.
Check references and certificates
Before scheduling an appointment, be sure to check their reviews and references and ask to see copies of relevant childcare certificates.
Use the intake form
Fill out this form before your first appointment to help avoid any problems arising during the babysitting appointment.
Help prevent scams
Do you feel another member is not being honest or trustworthy and is behaving suspiciously? Report the user and follow our scam prevention tips.
Report suspicious members
We encourage users to report others who violate our community standards, and we act quickly to respond to reports.
Disclaimer
It is important to know that we do not perform automatic checks on our community members. It is ultimately up to our members to run background checks on those with whom they choose to work. We can address problems that arise with member interactions occurring on our platform. However, we cannot address issues that arise outside of our platform.